SUPER PEOPLE's beta testing phase is drawing to a close, but ahead of the game's general launch, there's one last push from developer Wonder People to show the world at large what this new-fangled battle royale is all about before its full launch.
That said, a lot of people will already be familiar with one of Korea's hottest battle royale experiments: over 4 million people have played the game so far, and every new beta session has seen user numbers spike. But what is it that continues to draw people in – especially in a world where there's so much competition in the genre? Director Seong-Gon Park from Wonder People explains.
"From the time we first introduced SUPER PEOPLE, our core fun factor was clear," they explain. "Although it is a battle royale, the fun of building up is clear due to the character and equipment growth factors. You can create your own strategies through super skills, and a variety of battles are produced rather than the same battle pattern. And even if you're at a disadvantage, chances for reversal are always available."
One of the game's main conceits is in how you choose a character: as opposed to genre rivals where you can decide to 'main' one character and use them ad infinitum, SUPER PEOPLE instead makes you roll the dice more. Every time you jump into a lobby, you'll be assigned a character from a pool of 12 heroes (13 as of the final beta test), and will have to spend in-game gold to reroll.
This means that the games are always different – that there's always a tactical element that differs with every matchup. You may prefer playing as Shotgun Master, say, but will need to know how to make Gas Soldier work, too, because you never know who you're going to be assigned in any game. It keeps each match fresh, and as a player, it keeps you on your toes.
"I think this kind of fun has come as a good experience for the users who play it and the viewers who watch it together," says Park when we ask about the thinking behind this method of assigning characters. "Although we designed the game, the creativity of the players through the alpha test and CBT really exceeded our imaginations."
The developers were pleasantly surprised to see players thinking outside the box, such as using the Tactical Nuke to disrupt squads in position rather than offensively, and using Teleport to confuse and skirmish enemy teams.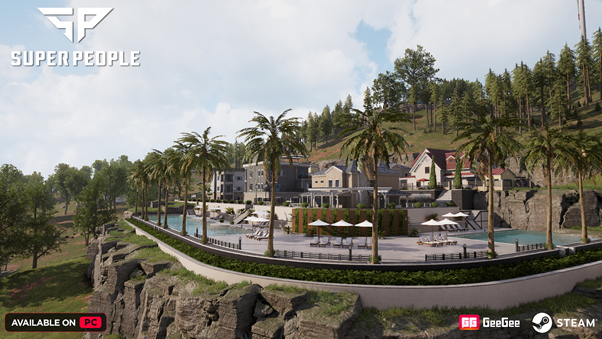 The player base agrees; with an all-time peak player count of 54,000+ people, and over 4 million accounts registered, SUPER PEOPLE is making waves before it's even out. Its popularity, in part, can be attributed to WonderPeople listening to fan feedback and acting on the issues the community brings up.
"All developers/service team members are doing their best to create a steady upward trend until the official launch," notes Park. "Many of the areas lacking at the time, in the closed beta tests, have been supplemented and developed. Like the daily tournament, we plan to present content that users will find exciting."
Park tells us the team believes the game has been propelled to success by people wanting to play it with friends – something about the intensity of the battles and the on-the-fly nature of the way combat plays out appeals to groups of friends or pre-formed squads that are perhaps tired of the service game they're currently invested in.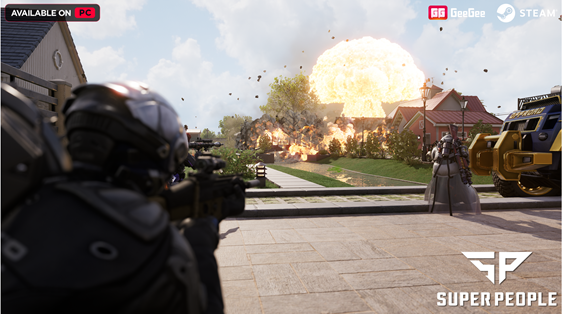 "To be honest, I didn't expect this much attention from the closed beta tests, but thanks to this, we were convinced that we were not heading in the wrong direction," admits Park. "Through a lot of support and criticism, we were able to confirm the goal we need to move forward, and I would like to take this opportunity to thank many people. Most of all, the biggest thing [we took from these tests] was that the entire development team received the courage that we can do it!
"I think SUPER PEOPLE is no longer made just by us, but together with users."
If you're keen to see what all the fuss is about yourself, the SUPER PEOPLE Final Beta will start on August 16. This will be the final test before the game's official Early Access period begins. The final beta will start on August 16, 2022 at 10pm PDT, and run until August 30, 2022 at 10pm.
---
You can learn more about this test, as well as try out SUPER PEOPLE for yourself, via the game's official Steam page.